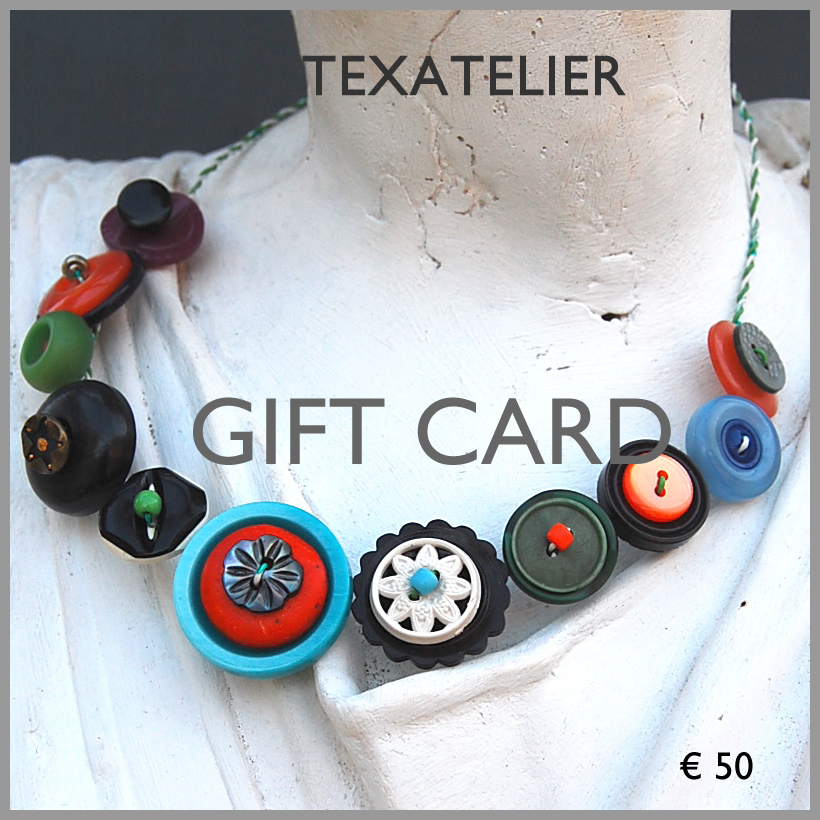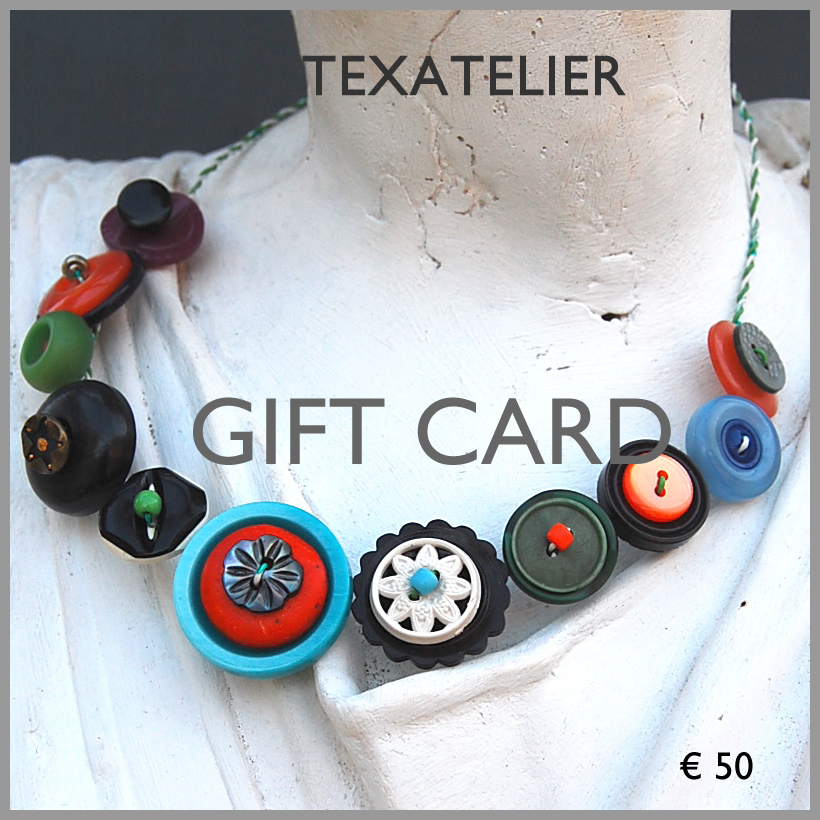 Description
Specifications
This €50 Gift Card is redeemable against all goods in the Texatelier Shop. It can also be used for any course fees at Texatelier.
We run courses in
– UK: Usually, (but not exclusively) at Southampton, Cowes IOW, Salisbury and Hebden Bridge
– France: Midi Pyrenees (Cahors and Villeneuve sur Lot)
– Portugal: Arganil/Coimbra area.
No time limit is imposed on this gift card – it is good for all purchases and can be used during of our promotions as well.